Corporate Team Day Outing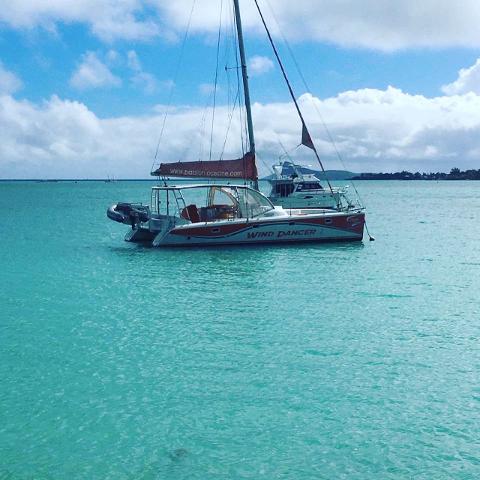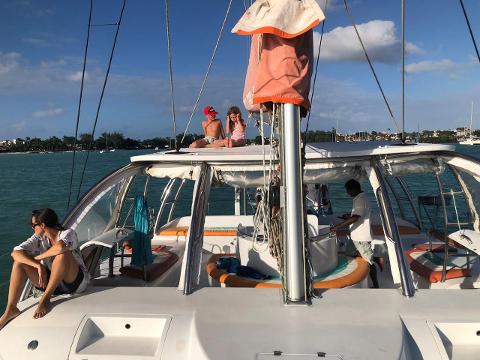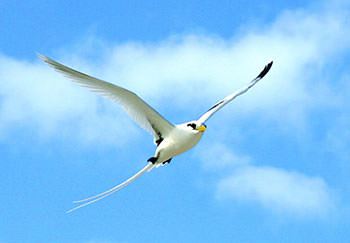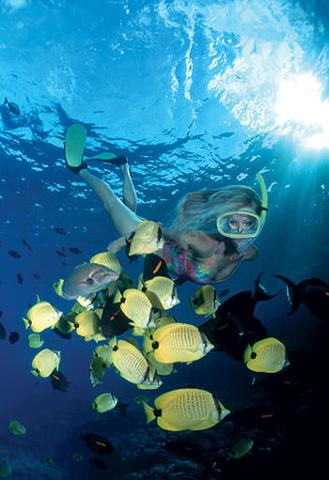 Duration: 8 Hours (approx.)
Location: Grand Baie, Mauritius
Product code: CTDO
2 - 10 pax - Rs 24800
11 - 20 pax - Rs 30800


Vouchers only available to Mauritians and permit holders residing in Mauritius.
A major highlight of the voyage is the spectacular scenery of Gunner's Quoin (Coin de Mire) and Flat Island, with high sea-cliffs towering into the sky which serve as nesting grounds to large colonies of tropicbirds that are seen soaring and gliding by. Built on Flat Island's highest point is a historical white lighthouse which is still a beacon for fishermen and other seafarers entering Mauritian waters from the north. In the distance, the highly distinctive shapes and colours of Round Island and Snakes Island beckon. The catamaran cruise to northern Isles is precious remnants of Mauritius' former natural state and important refuges for the country's rare and endangered species – many of which are found nowhere else in the world.

After approximately one hour of easy cruising, you will discover the magic of Flat Island and Gabriel Island, Mauritius' very own island getaways and Government-declared Nature Reserves featuring pristine white sandy beaches, crystal clear waters, beautiful coral gardens, a rich birdlife, spectacular coastal scenery, and a casual atmosphere.
You can snorkel in the lovely lagoon, or simply laze in the sun on the beautiful sandbar that Gabriel Island is best known for.


On the return journey to Grand Bay, we make a stopover at Gunner's Quoin and its natural aquarium where you get to swim and snorkel among a multitude of colorful reef fish.

Whether you are looking for adventure or leisure, our aim is to make this a day to remember!
Itinerary:
​07h45 Arrive at the Grand Bay Public Beach for registration
08h00 Boarding and pre-departure briefing by your Captain
08h30 Cruise to the Northern Isles – Sail past Fort Malarctic, Cap Malheureux and other important historical sites, the high sea cliffs of Gunner's Quoin and Flat Island's lighthouse.
10h00 Arrive at Flat Island and Gabriel Island.
10h30. Explore Flat Island
12h30 Lunch: BBQ Buffet
13h30. Explore Gabriel Island
14h30 Sail to Coin de Mire
15h00 Arrive at Coin de Mire for swimming and snorkeling in a wonderful natural aquarium
16h00 Boarding - sail to Grand Bay
16h30 Arrive at the Grand Bay Public Beach
​
Included in your package:
Small continental breakfast, lunch, open bar (wine, beer, rum, punch, soft drinks, mineral water)
Snorkeling
​
BBQ Buffet:
Variety of salads

Grilled dorado, marlin or tuna fillet marinated in lemon, wine & olive oil

Grilled chicken marinated in ginger, wine & olive oil

Grilled sausages marinated in herbs & oilive oil

Sautéed vegetables

Seasonal fruits

Tea/coffee with cake
FREE from the bar:
White and Rosé wine

Beer

Rum

Punch

Juice

Soft drinks

Mineral water